">
The birthday month is still in effect. My favorite lovely presents are a new tripod and a new camera bag. I am a lucky girl.
Internet connecting has been difficult making for frustrating writing. The weather settles over the lake and the connection doesn't stay connected. So now I am trying Blogpress. I am going to ramble a bit because I am experimenting.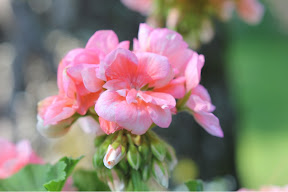 I would like to be able to edit pictures and there is probably a way. All I know is that I am spoiled by all the tools available when I am online.
I got 4 quilts back from my quilter Lynn and will be sending one to her this week.
Some Dr. Seuss fabric found its way into my stash and a quilt for my grandson was created.
I read Lynn's blog Happier Than a Pig in Mud and we made a Pickle Pot. Not sure how to enter a link with program so just look in my sidebar and you will find her and a link to Miz Helen.
Well, we are off for a birthday breakfast and then just a relaxing day. I hope the rain stops as I would like to photograph the quilts outside.